Let's be honest. You're probably already spending more time on social media than you'd like to. Whether it's Twitter or YouTube, we all have our little addictions and vices.
Instead of fighting it, what if you turned that time into an investment?
All that time you've spent scrolling, you were building up the skills you need to start making money on social media in 2020.
How to Make Money on Social Media:
Below we've listed our best ideas and tips about how you can get started creating a brand, building an audience, and eventually start making money with social media.
1. Learn about Search Engine Optimization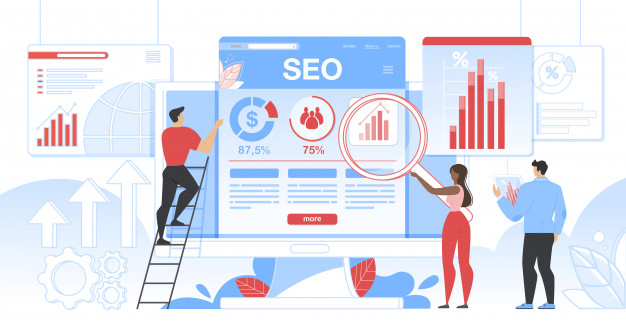 Search Engine Optimization, or SEO, is researching what people are Googling, then writing or posting things with those keywords.
This ensures that your videos or posts come up in a Google search or a YouTube search, and get something called organic traffic, which is when people just stumble upon your page while they're browsing.
For example, let's say you want to start a YouTube channel. You make a video titled, "Our family foodie trip to Crete, Greece!" Then you wonder why you don't get any views.
It's because no one is Googling, "Our family foodie trip to Crete, Greece."
So you do some keyword research, and you find that 700 people a month are Googling, "Best restaurants in Crete." You change the title to "We visited the 10 Best Restaurants in Crete, Greece- HONEST REVIEWS."
Read more: How Does White Label Seo Benefit Your Brand
A few videos with good SEO titles like that, and you've got an audience.
Learning about SEO can seem complicated at first, but you really won't get attention on the internet until you know how to do it well. Check out this article which outlines how to get on the first page of Google.
2. Choose your Niche Wisely
If you really want to make money from social media, it's a good idea to zero in on one niche.
Generally, people don't like to follow unfocused pages because they seem untrustworthy, and your followers don't know what to expect from you.
Also, if your real objective is to make money with social media, then choose a niche where you can make money. Of course, it's important to start a channel about your personal passion but think about which products you might promote later on when you have a loyal audience.
Start with your passion project, then consider how you will eventually monetize your brand.
A fitness account can move on to sell fitness supplements or gym equipment. An account dedicated to starting your own YouTube channel can eventually promote certain cameras and equipment. A fashionista could sell clothes or makeup.
You can get paid for social media posts if you talk about products that people really need or want.
If you are struggling with choosing a niche, take a look at this great article about niches that are suddenly exploding due to the big changes happening in the world.
3. Choose your Platform and Research it
Many people ask about the best social media platform to make money, but this question is misguided. It's not about the social networking sites that pay money, it's about how you can use social media to build your brand.
When you start to make money from social media, it probably won't be because of the ad money, which amounts essentially to nickels and dimes. It will be because you started building a brand, and promoting products related to that brand.
With that being said, remember that every social media platform is different, and you gain attention differently. Once you choose your principle platform, you should become an expert on it by finding accounts that guide you and following people who have already gained a large following and who are willing to share their secrets.
Gaining followers isn't some unattainable, magical process. There are real steps you can take to build an audience.
Even beginners can get the right gear and make the right moves to make money from social media over time.
4. Get Affiliate Marketing Links

Once you have your niche, and once you've started building your brand and authority on a certain topic, it's time to head on over to Clickbank.
On there, you'll find all sorts of brands in many different categories with an affiliate program.
If you already know what products you want to promote, you can just google that brand's name and "affiliate program" or "affiliate link." But Clickbank is good for browsing products and deals.
Once you're signed up for a brand's affiliate program, that brand will give you a link that is specific to you. If anyone clicks on that link and ends up buying the product, you get a commission.
Now, affiliate marketing is not always as easy as it sounds, and it's not always as free as some people promise.
But if you are honest with yourself about the pros and cons of affiliate marketing, and you dedicate time and effort to it, then you can eventually get to a point where you are making money with social media even while you're sleeping.
5. Try a Giveaway
Now, maybe you want to grow your follower count quickly. A good way to get the ball rolling is to do a giveaway and upload it under the hashtag #giveaway.
Invest in a $100 gift card from a brand that fits in your niche. Nothing crazy. Say that the funniest comment gets to keep the gift card.
You'll be surprised at how many people suddenly find you.
Bonus Tips to Make Money from Social Media: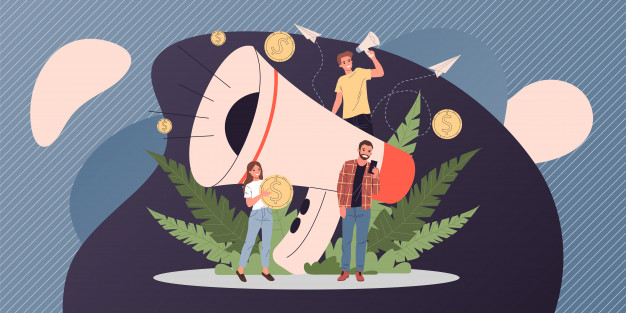 If you are willing to invest money in your social media business, you have even more options. For example:
Pay for some Udimi solo ads to get recommended by someone who already has a substantial email list
Outsource marketing services from freelancers
Outsource writing from a professional
Make your own website
Try an online sales funnel that gently directs people to buy a product
Read more: 6 Tips to Build An Online Business from Scratch
If you take anything away from this article, let it be this:
Making money on social media isn't some mysterious thing that happens to you. It's something you can make happen.
Keep your head up- and keep up the research! With consistent creativity, you can crack the code and start making money on social media.
Read Also:
mashum.mollah
Mashum Mollah is a tech entrepreneur by profession and passionate blogger by heart. He is on a mission to help small businesses grow online. He shares his journey, insights and experiences in this blog. If you are an entrepreneur, digital marketing professional, or simply an info-holic, then this blog is for you. Follow him on Instagram, Twitter & LinkedIn