Business branding is important as this is your company's identity and what helps consumers recognize your business.
You do need to make sure that your brand is visible out in the marketplace, and this includes across digital platforms such as social media, your business website, and other areas of the web you use to promote your brand.
You might also use other traditional marketing methods such as print media and billboards, where your brand must be visible and eye-catching. 
However, while it is essential to make sure your brand is seen globally, it's equally important to see it within your office spaces. 
5 Tips For Having A Great Brand In Your Office
These workspaces are the heart of your business, so whenever your employees and visitors walk through the doors, you want it to be clear that they are in the right place. Below are some suggestions on making sure that your brand is seen in the office.
Here are five tips for having a great brand in your office.
1. Carefully Consider Decorative Choices
Although you still want this to be a professional workspace, adding some color and comfort can be hugely beneficial. 
If you want your business brand to be more present in the office, consider selecting a color scheme that matches the tones used in your branding to paint your walls. You could even have the company logo painted on the walls too.
2. Branded Products
You could also make sure that your business branding is more visible in your offices by investing in branded products. These could be mouse pads for the computers, coffee mugs to use in the break rooms, or even something a little silly like a custom magic 8 ball for your employees to have fun with on their breaks. 
This is an easy and effective way to make sure your brand is seen throughout the office and can help to inspire better team spirit. 
3. Artwork
Another option you could explore is using artwork in the office to help represent your brand better. Not only will framed prints and photographs make an excellent addition to the office décor, but it's an opportunity to show the evolution of your company, perhaps. 
For example, having prints of the original branding to see how it has changed throughout the years, or some photographs taken from key moments throughout your company's history. 
4. Style The Entrance To Your Office Carefully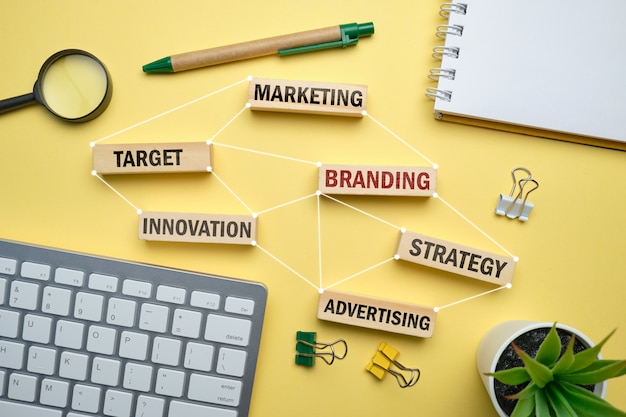 Finally, if you want people to see your brand when they enter your office space, you need to carefully style this reception area. Having your logo displayed behind the reception desk is key. You should also make sure that this area looks inviting and tidy to make anyone walking through those doors feel more comfortable.
 Flowers or other plant life can help with this, and perhaps even a dish with chocolates, mints, or other sweets for people to help themselves to would be a nice touch, and you can have these branded with your company logo too.
5. Make Separate Spaces For Your Clients And Employees
The purposes of your clients and employees are different. So you have to make separate sitting arrangements for both of them. Moreover, your customers and clients are paying for your brand and services. So their expectations are different; hence you have to maintain a very different approach.
These are the main reasons for which clients and employees separate sitting and meeting arrangements are always going to benefit your business.
Conclusion:
These five tips will always improve your work functions and the brand name. Keep one point in your mind that your brand name is the only thing that works on your customers and your clients. This is why you must adopt some innovative ideas for improving your brand name.
If you want to make sure that your brand is visible in your offices as well as in your promotional materials, consider the suggestions above and see how well they can work.
Read Also:
Sumona
Sumona is a persona, having a colossal interest in writing blogs and other jones of calligraphies. In terms of her professional commitments, she carries out sharing sentient blogs by maintaining top-to-toe SEO aspects. Follow her contributions in RSLOnline and SocialMediaMagazine