As vaccinations roll out and COVID cases reduce, the workforce is preparing to return to work.
So as people start to head back to the office – full-time or on a few days a week basis – how can managers and building owners make sure everyone stays safe, stress-free, and happy?
Reducing stress for returning staff: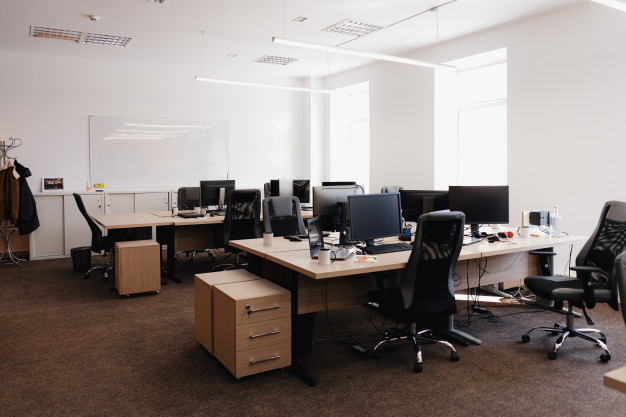 After being stuck at home for a year, with only our families to socialize with, the concept of returning to work can be nerve-wracking.
Suddenly we will be expected to work with plenty of other people around us, new distractions, and potentially less autonomy. We've all experienced a little micro-managing in the workplace, and as such, remote working has been a welcome break.
It's totally expected that staff will have some level of stress or anxiety coming back to the office, so making the transition as smooth as possible for everyone should be a priority.
A clean workspace has been found to have a positive impact on workplace stress and improve morale and productivity. 90% of people reported that their productivity suffers when they have a dirty or disorganized working space. In comparison, another 25% said they had considered quitting their job over an unclean or smelly office.
Even if cleaning is too much to handle yourself, decluttering alone can help staff have a clearer headspace to make decisions – ultimately saving the company money and time. As for the cleaning, there are plenty of workplace cleaning services that can be hired for a deep clean or a regular spruce up. So that's one thing less for you to worry about.
Making health and safety a priority: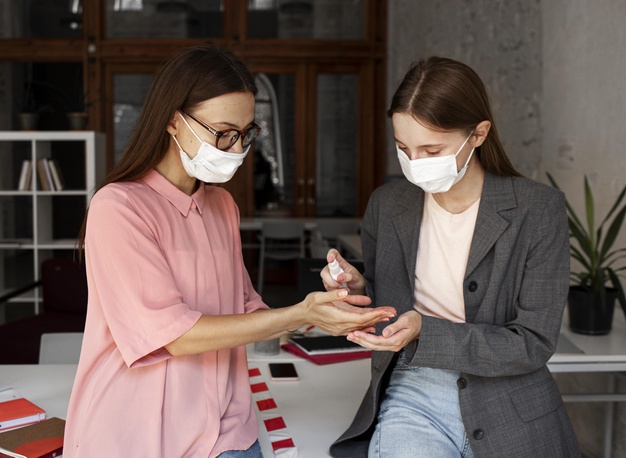 Of course, health and safety should always be a priority. But there will be a heightened sense of responsibility after the pandemic.
In order to keep everyone feeling safe and protected from another spread of Coronavirus, there are several steps managers and staff can take to help:
Maintain social distancing where possible
Encourage everyone to use hand sanitizer and regularly wash their hands
Provide cleaning wipes and sanitizer for staff to keep their desks, keyboard, and mouse clean
Keep an eye on staff who seem to be suffering from slight symptoms
Invest in a temperature gauge for the entrance of the office so that those with a high temperature are identified and can go home
Make sure staff know they are welcome to work from home if they feel safer
Provide training for anyone looking to improve their health & safety knowledge
If we all work together, the return to the workplace can be a really positive step in the right direction. By providing training and creating awareness of staff's options, managers can ensure their employees feel safe and prioritized.
Making sure the office is clean and hygienic for their return will also help to reduce additional stress and anxiety for those not so keen on returning.
The return to work will be a process that staff will need to take at their own pace. Eventually, everyone will be back to normal and will have forgotten about their days at the dining room table, fitting in work around the kid's homeschooling.
Coronavirus who?
Read Also: