Stress at work is something that many of us experience at different points in the course of our careers. And after the year we've just had, our feelings about the jobs we do have been significantly impacted by the way we've approached working during the pandemic.
For managers, the events of the last 18 months have added a new dimension to employee stress and this must be addressed. If you're a business owner or manager and want to find ways to reduce stress among your team, read on.
What causes stress at work?
There are different reasons why employees might be feeling stressed. Some examples given by the Health and Safety Executive include people not being able to handle the demands of the role or they might feel they aren't getting the support and information they need.
In some cases, issues outside of work have an impact on the work they do. For instance, if an employee is having financial problems, this can affect their stress levels and, in turn, they are likely to feel stressed at work.
Some of the issues that employees face that lead to stress are more common than others, and there are other issues that have only arisen in the last year. Specifically, the prospect of going back into the office for those who've been working from home can be worrying. This is a cause of stress that businesses haven't experienced before and how we navigate returning to the workplace will need to be carefully considered in order to keep stress levels low.
While some are trying to find ways to get through the trepidation they feel about going back into the workplace, there are others who are ready to get back into it after a stressful time at home.
According to research by Arthur J Gallagher, the specialist employee communication practice, around 10 million people are working from home right now. Of this number, 15% say that their mental health has suffered as a result of the stress caused by working from home. With this in mind, business owners must take the feelings of their staff into consideration.
How does stress impact employees?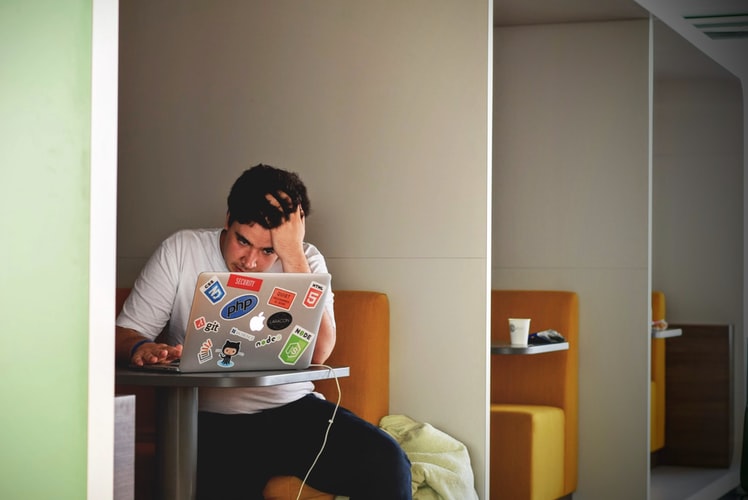 The fallout of stress on workers can be detrimental to their overall wellbeing. It can cause them to lose focus, causing them to fall behind with their workload. This can, in turn, cause them to feel anxious about the impact their stress levels are having on their work and so they enter a cycle.
How does employee stress impact businesses?
 
Employees who lose focus can make mistakes. This can lead to more work for others on the team. Additionally, stressed team members can become disengaged from their work and, in some cases, it can push them to quit.
As a business owner or manager, hiring someone new can be costly and there are no guarantees that new team members are going to be as good as the person they're replacing. Therefore, it's important that you hold on to your staff and try to help them where possible. Getting to the bottom of the cause of their stress can be beneficial both for them and the business.
How to reduce stress in the workplace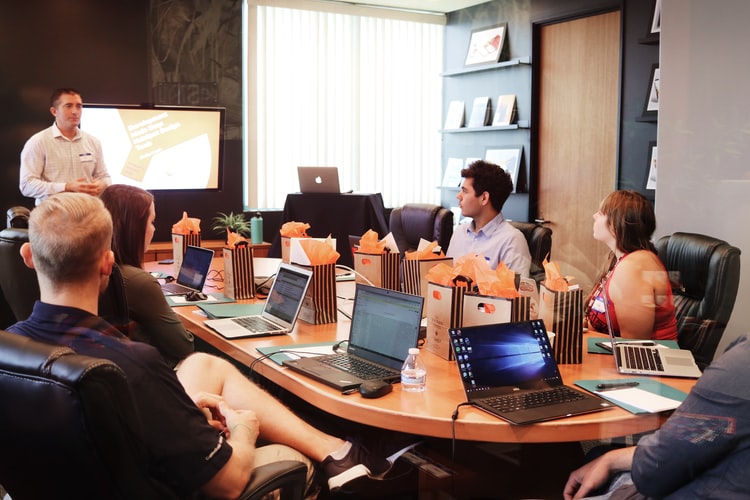 There are some ways that you can reduce stress levels among staff. Here are some ideas:
1. Make the office as safe as possible
It's been a long time since your team has been in the same space, so make sure you have Covid-safe strategies in place. For both those who've enjoyed working at home and those who've struggled, making the workspace as welcoming as possible can be a great way to ease them back into office life.
2. Simplify things
If there are issues around job roles, take the time to find out if employees are feeling pressured to take on more work or if they feel like they need support from their manager. To do this, encourage conversations with the team. Have some one-to-ones to establish how they're feeling and make it known that they won't be penalized for being truthful.
3. Introduce workplace wellness ideas
Give your team opportunities to focus on their well-being. This could be yoga sessions, team socials, or providing fruit for staff.
4. Introduce financial education sessions
If finances are an issue, workshops on how to budget and similar sessions could be hugely beneficial.
Whatever is causing stress among your workforce, there are ways to combat the issues you're experiencing. By encouraging open conversations, you can address the issues.
Read Also: