The main goal of Internet marketing is to turn website visitors into buyers and increase profits. On the Internet, you can directly interact with the audience, keep in touch with customers and control the situation.
In recent years, Email and SMS Marketing has become the most popular methods. Each of these strategies has pros and cons and provides additional opportunities for your business development.
What method is better to choose, and is it worth dwelling on one thing? This question is asked by many companies. To make it easier for you to understand this, we have prepared this article.
Email vs. SMS Marketing Marketing Definitions
First, let's understand the terms.
Through the marketing bulk SMS facility, companies can target audiences around the world. It is effective for all types of businesses, as it also going helping out to achieve the different business goals within a short period.
Email marketing is a way to promote products or services through email newsletters. Email marketing is a top digital media tool that can not only attract and retain customers but also increase brand loyalty.
Benefits Of Each Marketing Strategy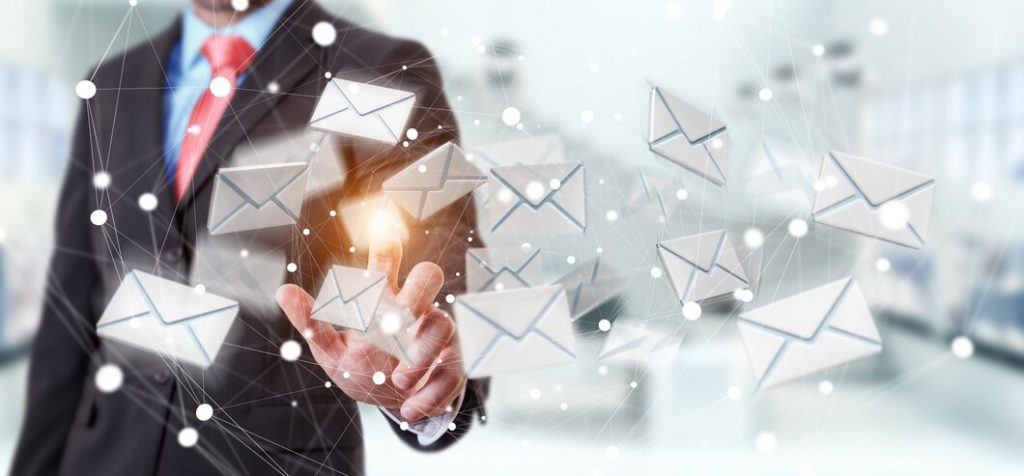 You know what is SMS marketing and email marketing. But email and SMS marketing are both very effective and convenient, but their benefits are still different. Let's compare this.
SMS Marketing Benefits
There are several reasons why marketers find SMS marketing a great tool. Here are a few main factors why you should use it:
Wide audience reach. Billions of people around the world use mobile communications. Considering this, SMS marketing provides a wide range of opportunities to interact with the audience.
High engagement rate. People check their mobile phones up to 80 times a day, which is why SMS campaigns show a high open-rate.
Lots of opportunities for business development. Companies use SMS marketing to advertise their products and services, notify subscribers about new products along with the product's promotions, let them know the value of the discounts along with the other competitions, remind them about the upcoming events, confirm their passwords, and send out the updated news, and so on.
Suitable for any small, medium, and larger businesses. Huge numbers of firms such as banks, travel agencies, airlines, and others are using the SMS marketing tool for communicating with the audience, while small businesses use it locally.
Instant contact with users. As a rule, SMS campaigns and delivery takes around 3-6 seconds. The speed of the message delivery is the most essential factor for improving the efficacy level of SMS marketing.
No bounce. Unlike email marketing, SMS marketing platforms' campaigns usually don't bounce. Even when the mobile device is out of network coverage or turned off, the message will be delivered to users. As soon as the phone is reconnected.
Works great in convergence with other channels. SMS marketing is used with email marketing through web push notifications. Combining these channels would be a great option. You can also set up automatic SMS distribution to those users who have not read the letter.
Does not require special skills. Creating SMS campaigns is easy: this process will not take more than 5-10 minutes.
On top of that, the use of SMS marketing is getting more effective year after year. You can check the statistics here, https://smartercontact.com/blog/sms-marketing-statistics/.
Email Marketing Benefits
In addition to being a fundamental source of marketing communications, email marketing has some positive characteristics: Here are the befits which give you better ideas about SMS marketing vs email marketing.
High ROI – for every single dollar spending, email marketing returns you $44.
Efficiency. Email marketing is 42 times more useful at attracting new customers than Facebook and Twitter.
Easily integrates with other communication channels. Emails do a great job of expanding your audience by merging with your social media profiles, as well as SMS or push notifications.
Contributes to SEO promotion. Create valuable content for potential consumers, send it to your subscribers, get backlinks and increase traffic.
Email and SMS Marketing Prices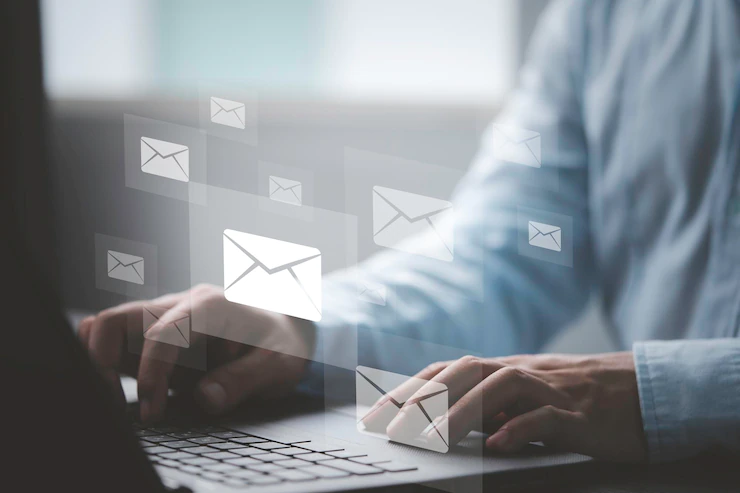 In addition to the effectiveness and benefits of email marketing and SMS marketing, companies also rely on pricing. It is especially important for beginners when the budget is not so big. Therefore, we could not ignore this aspect and compared prices.
1. Email Marketing Prices
On average, regular companies spend $300-$500 per month on email marketing agencies. Further, the price increases depending on the services provided and the volume of e-mail. But the owners of large companies can spend from $2,000 to $12,000 per month on this.
2. SMS Marketing Prices
The cost of SMS marketing depends on the SMS provider. Here are three factors that affect the price:
Location. The price depends on the country to which the message will be sent.
Channel. The cost depends on whether you send an SMS within your own country or abroad. It is called a national and an international channel.
Sender name. The laws of some countries require the registration of the sender's name. An unregistered name can be up to 11 characters long.
Wrapping It Up:
Having read the above, email, and SMS marketing are great tools for connecting with customers, growing a business, and generating leads. Each of the methods has many privileges.
Some companies choose only one marketing strategy. But we advise you not to stop at one thing and use Email and SMS marketing together. It allows you to achieve the best result and take advantage of each method.
Read Also:
Arnab Dey
Arnab is a passionate blogger. He shares sentient blogs on topics like current affairs, business, lifestyle, health, etc. To get more of his contributions, follow Smart Business Daily.