A CRM (Customer Relationship Management) system matters more than ever before this year: with businesses feeling the financial squeeze, finding ways to keep your current customer base happy (and buying) and engage new audiences is vital for the survival of your enterprise.
CRM systems can deliver vast benefits, from up-leveling your marketing campaigns to identifying potential problems early enough to resolve them – so they don't turn into a major headache.
Keep reading to find out exactly why you need to incorporate a CRM system into your business practices and the features to look out for when choosing one.
Here Are Seven Prime Reasons Your CRM System Matters in 2022: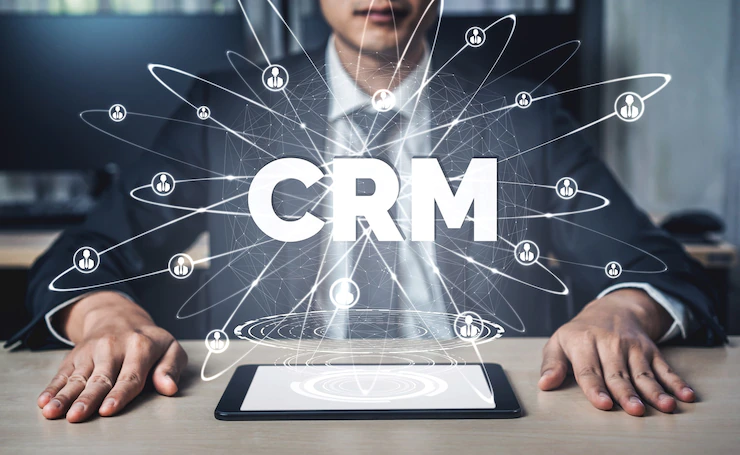 1. Boosts Revenue
The most compelling reason that a CRM system matters is that, quite simply, it can significantly increase sales: you could expect to see a rise of as much as 29%.
The right system allows your whole team to collaborate with ease, identifying potential new marketing opportunities and helping staff to tailor promotional campaigns towards a specific sector of your client base.
This can lead to a big upward swing in your sales figures and negate the need for a 'scattergun' approach to marketing that could be costly.
Email drops can be scheduled and automated, and customers who have been dormant for a while can be identified and re-engaged.
Look for a CRM system that has great analytical tools to pinpoint buyer trends and find opportunities to cross and up-sell to boost your business's sales figures further.
2. Improves Productivity
In today's climate, making sure your business is as efficient as possible is important to protect your bottom line and make the most of all the resources at your disposal. A CRM system is excellent for boosting productivity as it enables you to automate many tasks that would otherwise be extremely time-consuming.
These could include administrative tasks relating to the administration of the sales pipeline, or chasing up cold leads, thereby freeing up members of staff to concentrate on more important things.
Have a look here for information on the top ten CRM systems on the market right now that can enhance your team's productivity and optimize your business's performance – some of the software options are even free of charge.
A CRM system can also provide a single point of information that your entire workforce can use, which minimizes the risk of duplicating work, and means that all the data needed can be quickly and easily accessed when needed.
This is great for the customer, too, who no longer needs to be passed around between staff and departments to get the information or service that they require.
Related Resource: Top 10 Best CRM Software For Your Business In 2022
3. Promotes Customer Satisfaction
With so much competition out there, keeping your clients happy is the most important thing that you can do. A CRM system can help exponentially with this: as well as enabling you to create bespoke marketing campaigns, they can also ensure that no customer slips through the cracks and that your customer service provision is as high quality as possible.
Look for a CRM system that allows you to set warnings to alert you of any potential compliance issue or if sales performance drops below standard so that you can take prompt action.
4. Helps with Forecasting Accuracy
Being able to accurately forecast your sales pipeline and revenue over a set period is vital to managing your business's finances and resources and planning for the future. A CRM system can help with this, too.
Rather than relying on data that's been input manually, CRM offers data that is always accurate and that can be interrogated in multiple ways using advanced reporting tools.
Being able to more accurately forecast your sales pipeline can help with strategic planning and keep everyone on the same page.
5. Analyze the Success of Marketing Drives
Another key benefit of a CRM system is that it will allow your business to figure out exactly which elements of your marketing campaigns have been most effective – this can include drilling down into the figure to analyze, for example, the group of clients from which the campaign generated the most sales.
This is a powerful tool to enable your business to target your campaigns and focus on the initiatives that are proven to deliver real results.
6. Integrates with Social Media
Integrating your CRM system's analytical tools with your business's social media pages allows you to see how you could be engaging new customers by highlighting keywords and hashtags that people are using in search engines.
Leveraging this knowledge and using it to inform your SEO can bring more organic traffic through to your website and potentially earn you a plethora of new customers.
Using your CRM tools alongside your social media can also enable you to deliver targeted content, and keep your fanbase engaged by posting videos, how-to guides, etc., that you know are likely to have the most appeal.
7. Monitor Employee Performance
And lastly, a CRM system is useful in assisting to track and manage employee performance, helping to ensure that tasks are distributed equally and that workloads are being handled effectively.
This is good for identifying possible logjams in the system promptly and for making sure that every member of staff is effectively pulling their weight.
Using a CRM system to identify training needs and set staff goals and targets is also a great way to keep your employee's morale up and assist in their professional development, which can lead to greater retention rates and a loyal, happy workforce.
Read Also:
Arnab Dey
Arnab is a passionate blogger. He shares sentient blogs on topics like current affairs, business, lifestyle, health, etc. To get more of his contributions, follow Smart Business Daily.