Having a business is great. But what about all the hard work and data management that goes into making your company the best in the field? This is where CRM software platforms come to your help.
Why do you need them? To maintain a strong relationship with your customers.
With the use of such tools and softwares, you will be able to know what are the needs and demands of the clients. This is necessary as it ensures that your clients remain loyal to you.
There are many CRM platforms that let you maintain a healthy relationship with your customers. One of them is Freshworks. To learn more about this SAAS company, read till the end…
What Is Freshworks?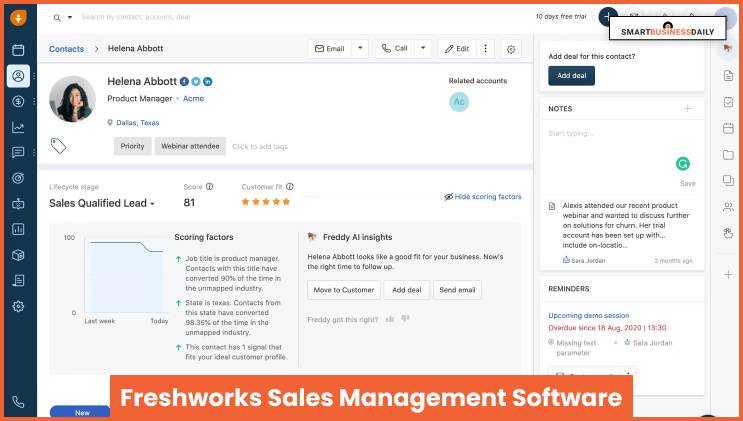 Managing a business can be difficult and challenging at times. But you know what is the most difficult and time-consuming part? Managing and maintaining the data and information of both clients and employees.
If you are considering looking for software that could solve all your problems regarding your customer and managing their data, you can find a friend in Freshworks.
Unlike other software companies that have been going around for ages and have a legacy of their own, It started just a decade ago, in 2010. This means they are quite new and 'fresh' in their field. But does that mean they are not up to the standard?
Absolutely NOT.
Rather, they are quite ahead of a lot of companies already.
Services They Provide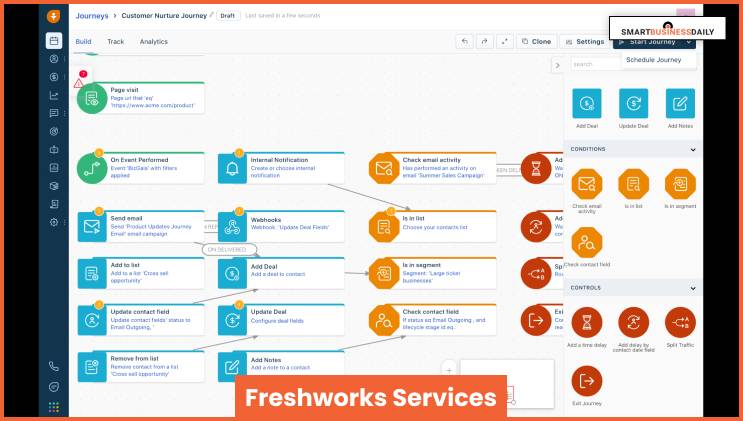 This India-based company is one of the fastest-growing companies in the world right now. This is mainly because of the wide range of services that they provide to their customers.
The company aims to make the delivery of services by the businesses quick and easy. Some of the services that Freshworks provides to its clients are:
1. IT Management
Fresh work provides an integrated platform to improve time management and visibility for the target audience while reducing the overall cost. The robust and highly efficient automation system lets your business eliminate the tasks that are repetitive.
With the help of their AI-powered platform, you will be able to meet the needs and demands of both your customers and your employees.
2. HR Management
Their software makes HR management easier than ever. It lets you hire talented and skilled people who are willing to work for your business in a very short time.
No need for the paperwork as all the information is stored and maintained by the software of Freshworks itself. Thus, you can attract and interview applicants and create offer letters for the chosen ones with just a click.
3. Sales Automation
One of the best ways of generating more and more revenues is by making your sakes automated. This is a great way to skyrocket your business.
Freshworks lets you deal with your customers faster and helps you deliver services to them that are personalized to fulfill their expectations. It lets you streamline the entire process of your sales. In this way, you can leverage the data of the customers to drive more revenue.
4. Marketing Automation
If you are having trouble managing your marketing strategy, let Freshworks come to your rescue.
It helps you attract more sales leads, manage contacts and data of your clients, build and maintain customer relationships and engages with your clients. They help you build campaigns that are tailored for the brand and let you optimize that better.
5. Customer Services
They help businesses provide customer service to their clients that are effortless and fast. This is because of their smooth and simple approach of letting the customers control their service. This is a great way of making sure that the customers get exactly what they want.
Not only does this make things much easier and faster for the business, but also it helps your business deliver to the clients with their expected service quality.
Here Are Some Of The Facts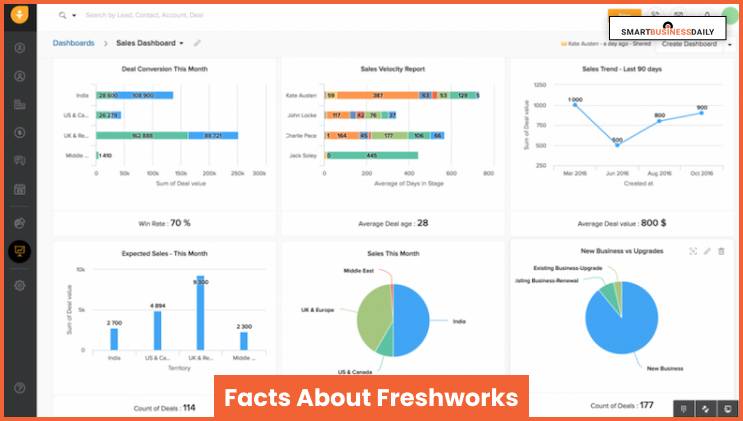 Even though you know that Freshworks is a SAAS company that provides software to businesses for delivering satisfactory services to the clients, there is something that you should know. Here are some of the facts about it:
Girish Mathrubootham is currently the CEO of Freshworks.
The company found its first client just four days after launching.
In 2018, the company was able to raise more than 100 million USD with the help of its investors
Originally, the company was called Freshdesk. The name changed after seven tears into business.
Reviews: What Do People Say About Freshworks?
If you feel confused as to whether or not you should trust the Freshworks, we have got you covered. Here are some of the reviews that can you make a decision:
1.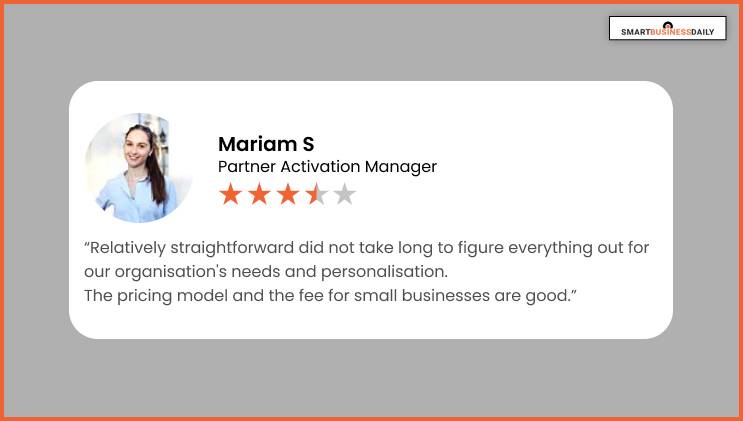 Source: https://www.g2.com/products/freshworks/reviews
2.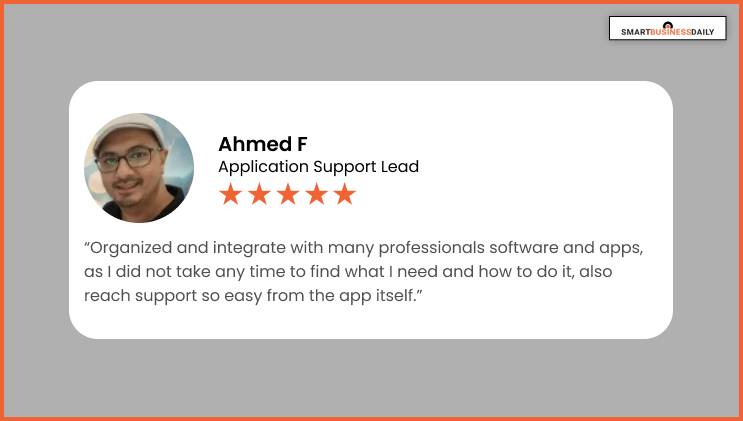 Source: https://www.g2.com/products/freshworks/reviews
3.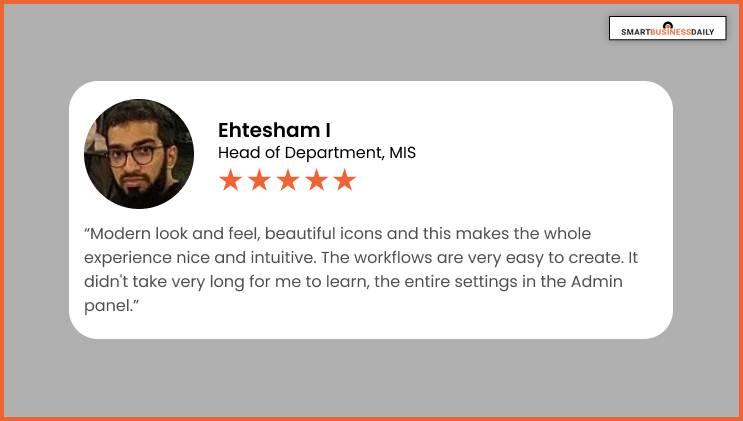 Source: https://www.g2.com/products/freshworks/reviews
Frequently Asked Questions (FAQs):
1. What Kind Of Company Is Freshworks?
It is a cloud-based software that helps businesses find solutions for their problems. It is a SAAS (Software as a Service) company that helps businesses deliver quality service to their clients.
2. What Does Freshworks Company Do?
This is a company that helps businesses deliver services that can satisfy their customers and clients, as well as their employees. They are a SAAS company that helps businesses at an affordable rate.
3. What Is Freshworks IPO?
The Freshworks IPO has made a lot of people who are aged under 30 millionaires in India. More than 75% of the employees who are working in Freshworks hold shares. It is the first Indian SAAS company that created history by ranking in the Nasdaq stock exchange. 
4. Is Freshworks An Indian Company?
The company Freshworks was founded in 2010 by Shan Krishnaswamy and Girish Mathrubootham in Chennai, India. However, they are now based in San Mateo, California, while retaining a substantial number of people working in Chennai.
5. How Do I Buy Freshworks Stock?
If you want to buy shares of the company, you can do so by comparing some of the share trading platforms. Most people use the platform Groww and buy shares by opening an international trading account.
Final Words
In this fast-paced world, managing your own business can be difficult. The demands and needs of your clients are never-ending, and if by chance you can satisfy them, they will no longer stay loyal to you. This is the reason why many companies and businesses opt for a CRM (Customer Relationship Management) software platform.
One such CRM tool is Freshworks. This company, which provides sales management software, is a cloud-based company that was founded in 2010 in Chennai, India, to help businesses deliver exceptional customer experience. They provide many services to their clients, from HR Management to Marketing Automation. This is the reason why it has become one of the fastest-growing businesses in the world.
Read Also:
Ankita Tripathy
Ankita Tripathy loves to write about food and the Hallyu Wave in particular. During her free time, she enjoys looking at the sky or reading books while sipping a cup of hot coffee. Her favourite niches are food, music, lifestyle, travel, and Korean Pop music and drama.